DSP TRIGGER FREE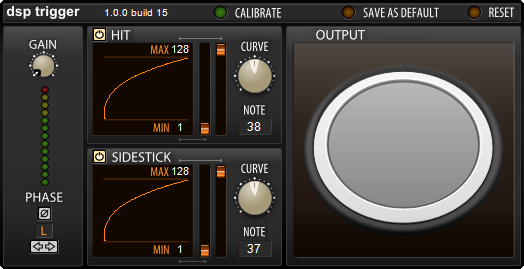 Overview
DSP Trigger FREE is feature reduced version of DSP Trigger. It processes audio output from drum pads and converts it to MIDI without the need of a hardware drum brain. It only supports single zone pads and can output up to two separate articulations. For full support for dual zone pads and positional sensing, be sure to check out the full version.
Features
easy to use
both sensitive and dynamic
extremely fast and accurate triggering
designed specifically for drum pads
multiple articulations
low CPU usage
Take a look at the
manual
.
Download
the latest version.
Setting up DSP Trigger Tutorial
© 2017 Robert Jonkman. All rights reserved.