download
Frequently Asked Questions
You are allowed to activate DSP Trigger on 3 machines.
It's best to use is a 1/4" stereo to dual 1/4" mono cable. Try to avoid using adapters plugged into the pad itself as vibrations can cause loose connections and result in poor performance.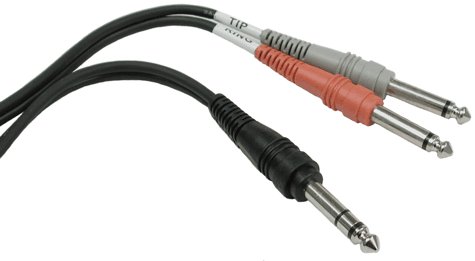 No, you do not. The signal from drum pads is very hot and should never be put through a preamp. Connect your pad directly to a line-in on your audio interface.
The AU version of DSP Trigger was created for use in Logic Pro. In Logic all MIDI is by default routed to whatever instrument is record enabled so there in no need for a Master Output.
Yes, it does. There is cross-talk cancellation applied between multiple instances of DSP Trigger as well as to any MIDI passing though the pluggin.
Yes, it can. There is an input type called 'Microphone' for this purpose. Take a look at "Drum Replacement with DSP Trigger" in the videos section.
© 2017 Robert Jonkman. All rights reserved.